Discover from the hand of the best experts the secret formula for hair to grow faster, and let's get that long-awaited XL mane. In addition, we also give you a selection of products that will help you.
It is the dream of many: to have great hair. Influencers like Teresa Andrés or Marta Soriano have sent us a message, and we have captured it: this summer, hair is long.
And although it can sometimes be a bit annoying (especially if the thermometer shows 40º and you live in a place with a lot of humidity), the possibilities to make hairstyles and "Instagram" photos are endless.
Both Instagram and Pinterest are wells of inspiration that encourage us to follow the trends of the moment. Now we are no longer satisfied with having the latest Zara sandals ( which, by the way, here you have 12 models to choose from), but our makeup and hair also fall into the pack.
However, it is useless to have it long if it is not beautiful and cared for. An arduous task when we punish him the most for the sun, salt, sand, chlorine …
But there is nothing that a good expert cannot solve! So, as we also want to escape the scissors in September —and get rid of the bob once and for all—, we have asked several Llongueras, Frack Provost, Jean Louis David, and Kumi Professionals what we can do. And this is what they have told us.
1. How To Make Hair Grow Fast
Although you may have heard of hundreds of products and "miracle tricks" (that you try them and they never work), Carlos Fernández, education manager at Franck Provost, explains that "everything has to do with blood flow. Suppose all the nutrients that the hair needs at the root base are activated or are working correctly. In this way, the hair is strengthened and, therefore, grows better.
" However, we cannot ignore that any hair is chemically treated from the middle to the ends, either with coloring techniques, masks, or any product that is not 100% natural. Therefore, this area lacks keratin, which quickly breaks the hair. "It is because of that many people say that the root grows, but not the long one, because it hurts, "he adds.
On the other hand, to that is added the weight of genetics, diet, health, the person (anemia, diet, etc.), stress, and hair hygiene. Therefore, if you want your hair to grow better, more vital, "the important thing is to have a good diet, avoid stress, and also maintain proper hair hygiene, keeping the scalp with a neutral pH 5.5", explains Alberto Sanguino, education manager of Llongueras.
By this, he means that you take a good look at the label of your hair products since, in most cases, anti-dandruff, anti-grease shampoos, etc., leave the scalp too dry and, therefore, defenseless against external aggressions.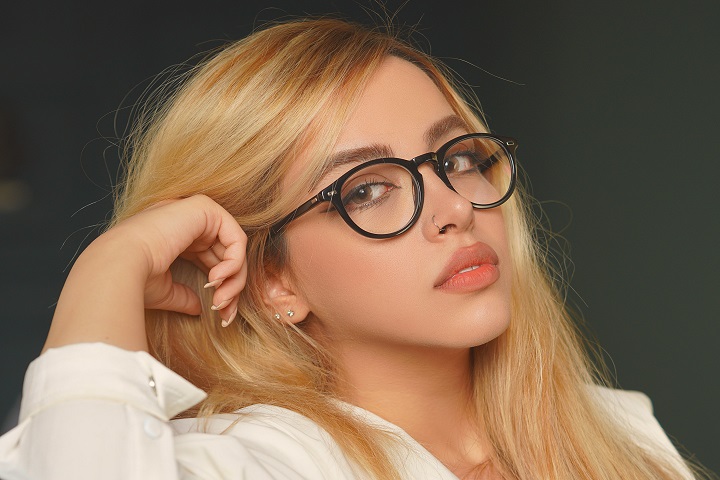 Looking on the bright side, there are certain routines that anyone who wants to have excellent (and long) hair should follow. One of them is "to clean the ends every three months and use products that are suitable for our hair type," the experts at Kumi Professionals recommend us.
Because that's another, just as there are different types of skin, not all hair has the exact needs. Just as each person has in their beauty arsenal some creams that are just for them, they should also have a shampoo, conditioner, etc., that pampers their hair from the roots to the ends.
2. How To Make Hair Grow Faster: Infallible Tricks
a. Maximum hydration
Mostly in summer. Use moisturizing masks once a week and be careful about hair oils such as coconut oil or olive oil. They will leave it shiny, silky and will also stimulate hair growth.
b. The temperature of the water
It is an important trick. Far from the old myths that ensure that the last rinse must be with freezing water, it has been shown that our hair already reacts to extreme temperatures. Boiling water can irritate your scalp, and freezing water can cause headaches.
c. Brush your hair and pamper it
Brushing your hair daily stimulates circulation and stimulates proper hair growth. Do it carefully and with a suitable brush. If not, your tips will split.
d. Do not abuse the iron
And neither did the dryer. Although it seems obvious, we forget. Summer is the perfect time to put capillary heat tools aside for a few months. Your hair will thank you, and you will have a new look. All are advantages.
e. Take care of your diet
A balanced and varied diet can help you show off your hair. It includes nutrients and vitamins, such as green leafy vegetables, carrots, avocados, citrus fruits, legumes, bluefish, eggs, nuts …
3. What To Do To Make Hair Grow Faster In A Week
Hair always has the same growth cycle, but "if you lead a healthy life and, when you wash your hair, you massage your scalp longer than normal, you will stimulate the hair follicles so that it grows healthier and more vigorous," they comment from Kumi Professionals.
On the other hand, it is also recommended to massage the scalp with castor oil or jojoba oil and sit overnight. The following day, wash your hair regularly and voilà. You will notice stronger hair after a few days.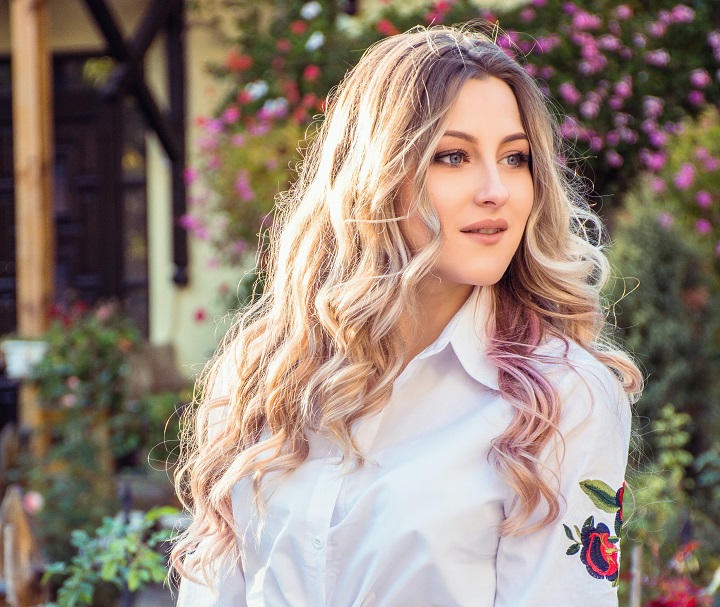 4. How Much Does Hair Grow Per Month
There is a reasonably intense debate about how many inches of hair usually grows. However, the average is 0.3 millimeters, approximately one centimeter per month.
And, as the essential thing is to stimulate that growth so that the hair grows more robust and more vigorous, we have found four products that will help you in this goal.
a. K Resistance Bain Extentioniste by Kerastase
It is the favorite of the Franck Provost experts. Kerastase K Resistance Bain Extentioniste is a strengthening shampoo that enhances hair growth and strengthens it from the roots, sealing and rebuilding it.
In addition, thanks to Creatine R – an active complex designed to increase resistance and elasticity – and taurine – an amino acid that promotes a healthy scalp – hair is thoroughly cleaned to reach the ideal length in perfect condition.
b. Imperial Super Conditioner with Onion from Nuggela & Sulé
You may think it's silly, but I'm just asking you to try it. The onion in your shampoo stimulates hair growth, and that is why Nuggela & Sulé dared to launch this conditioner (eliminating the horrible smell of onion) so that you can enjoy all the benefits of this super ingredient.
In addition, it provides protection to the hair's keratin, facilitates combing, has an antioxidant action, and strengthens the hair follicle to provide more volume and vitality. Who gives more?
c. Olaplex No.8 Bond Intense Hydration Mask
Olaplex products will not make your hair grow faster, but they will hydrate and regenerate it inside, making it stronger and more beautiful. So, as it grows, it will not break.
My hairdresser recommended it when I had my brown balayage done, and since I have used it, my hair is different. Many celebrities have fallen for the benefits of Olaplex, and it sweeps wherever it goes.
It is enough to apply this mask once a week (although I wear it twice in summer, the beach can) and let it act for 10 minutes. You will notice a change from the first application.
d. Grow Gorgeous Serum
With this product, you will make your hair look healthier and more vigorous in a month. This serum stimulates the circulation of the hair, making it grow stronger, hydrated, and beautiful thanks to its composition based on caffeine, hyaluronic acid, and skullcap, soy, and wheat shoots.
To use it, apply 20 drops to the scalp and massage for 2 minutes on dry hair. It is used once a day, it does not have to be rinsed, and it is suitable for all hair types. Lookfantastic shoppers love it.