We tell you which are the 14 most worn bangs in 2021 and which one to choose to get a sure hit. Keep reading!
1. Round faces: textured bangs
"For rounded faces, I recommend bangs that correct the roundness, as is the case with textured bangs, paraded and with different lengths at the ends, which are very fresh, modern, and stylize the features. It is better to avoid straight and long bangs since that shorten the face even more ", explains Raquel Saiz from Salón Blue by Raquel Saiz in Torrelavega (Cantabria).
Instagram: @selenagomez
2. Round faces: side bangs
The same happens with the side or side bangs, which makes a more elongated face effect. So it looks great on round faces. You can wear it with the ends out to give more sophistication to the look.
Instagram: @ivangomez
3. Round faces: 80's bangs
The 80's style open bangs are very topical and capable of lengthening rounded faces. It is characterized because it reaches just above the cheekbones and is available at the sides with many volumes.
Instagram: @matildadjerf
4. Square Faces: Layered Bangs
In square faces, we seek to soften the features. Therefore we will avoid too straight lines. To achieve that more rounded effect, you can opt for feathered and layered bangs, which softens the features.
Instagram: @taylorswift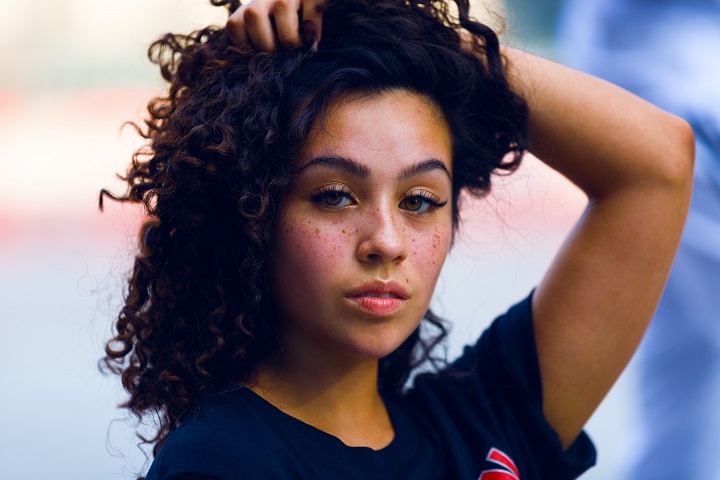 5. Square faces: open bangs
"Square faces also look good with open bangs because they nuance the sharp angles of this type of face. Furthermore, if we add light waves, they soften even more", says Charo García from Ilitia Beauty & Science from Balmaseda (Bizkaia ).
Instagram: @edurnity
6. Heart shape: long bangs
"Heart-shaped faces are more comprehensive in the forehead and narrow in the chin, with prominent cheekbones. For this reason, we have to direct our gaze towards the center of the face, and the longer bangs achieve it ", indicates Rafael Bueno de Rafael Bueno Hairdressers from Malaga.
Instagram: @camila_cabello
7. Heart shape: fringed bangs
In heart-shaped faces, "it is also advisable to opt for a fringed fringe to lengthen the face and highlight the look," says the expert.
8. Heart shape: curtain bangs
And another sure success is the curtain bangs "that will widen the chin and enhance the cheekbones," he says. This type of bang favors us all and goes well with any haircut. It is not new, but it is very versatile and timeless.
Instagram: @romanmederohair
9. Diamond shape: side bangs
Diamond-shaped faces are those like the heart but more angular. They are characterized by having a small forehead, long chin, and broad cheeks. In this case, the aim is to make a full fringe appear more comprehensive, as would be the case with a side fringe.
Instagram: @emmaroberts
10. Diamond shape: straight and compact bangs
Straight and compact bangs also look good on diamond-shaped faces because they lengthen the forehead.
Instagram: @ivangomez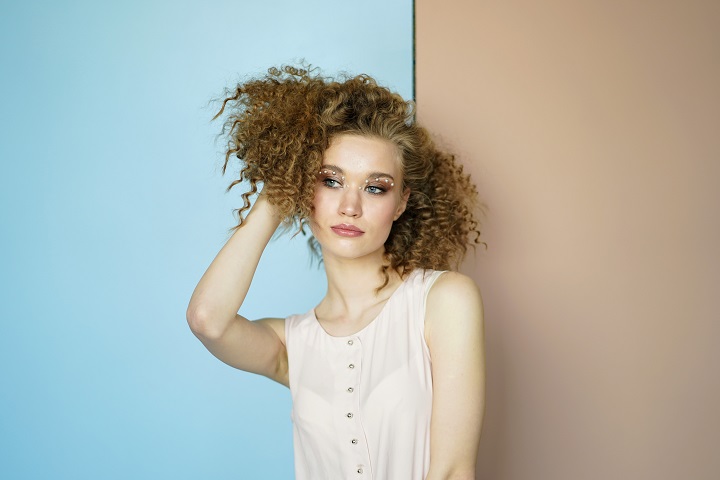 11. Elongated face: straight and textured bangs
" Almost all the bangs will look good on long faces, and the key will be to choose one that shortens them. A straight and textured bangs are ideal because they broaden the face," says Charo García from Ilitia Beauty & Science from Balmaseda (Bizkaia).
Instagram: @dualipa
12. Elongated face: compact bangs
In the case of long faces, compact bangs are also a sure hit. This is because, being thicker and bushy, they hide a long forehead and enlarge the beginning and favor a lot.
Instagram: @ivangomez
13. Wide forehead: A-bangs
If you have a broad forehead, you can opt for an A-shaped or side-parting bangs that will make the forehead look more expansive and not so long to bring the face closer to the oval shape.
Instagram: @jesusdepaula
14. The perfect bangs if you have a broad forehead
Another alternative in these cases is "the fringes that are extended on the sides mixing with the rest of the hair, with a slight parade touch," adds Rafael Bueno from Rafael Bueno Peluqueros from Malaga.
Instagram: @badgalriri