When we want to rejuvenate our look, we always pay special attention to our skin. However, we do not have to forget two key elements that will give us a touch of youth: our makeup and our hair. Depending on the hairstyle, techniques, and products we use, both can help us to meet for years and make us look younger.
An excellent example of this is celebrities, who inspire us with their red carpet ideas and their day-to-day. For that reason, today, we bring you 5 super easy tricks that we have copied from the famous ones so that you can get the most out of them and can look just as young as them.
Wet effect. For more special occasions or even, a wet effect hairstyle will revitalize your image if you dare for the day-to-day.
Ponytail. With a high tail, you will get an instant lifting effect that will take years off your shoulders.
Nude makeup. A good face effect is super essential to look younger and make our skin look revitalized.
Light up your face. Giving light to your face will help you highlight the key areas.
Bet on the wicks. Lightening your hair will make your features look sweeter.
If, after this review, you have been left wanting more and want to know more about each of the tricks, keep reading.
1: Bet On The Wicks
If you want to make your features look sweeter and thus get a super youthful look, we recommend that you bet on blonde wicks in honey or sand tones. An excellent idea is to ask your hairdresser to make you lighter locks near the face (the so-called hair contouring technique), with which you will bring more light to the face and take years off.
Remember! For the effect to be rejuvenating, the hair must be very hydrated, and the color should be taken care of.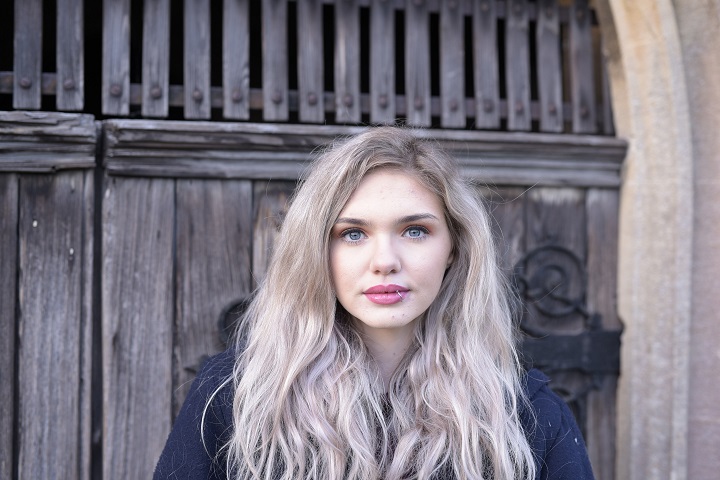 2: Horsetail Lifting Effect
If there's one hairstyle that instantly rejuvenates, that's undoubtedly the ponytail. To do so, it is as easy as collecting all the hair, always making sure that the top is well polished. If you want to give it that casual touch that is so trendy, you can help yourself with the iron leaving the tips smoother. Apply dry shampoo instead of lacquer to create more volume to top it off.
If you want a rejuvenating plus, you can incorporate different accessories, such as pins, a scrunchie, or even if you get a little creative, you can put chains between your hair as Blake wears it in the photo.
3: Wet Effect Hairstyle
We have good news: the wet effect is fashionable, and besides, it rejuvenates! With this polished hairstyle, you will get a super elegant finish. How can you do it at home? The trick is to apply gel or strong fixation wax to wet hair and dry it with a diffuser until the hair hardens.
Although you can also wear it with volume, if you want to go to the latest, the trend is to wear it well glued to the scalp.
4: Dare With The Illuminator
To make your features look more pronounced and without flaccidity, use an illuminator in the strategic points of the face: the center of the forehead and chin, nasal septum, Cupid's arch, and, above all, in the upper part of the cheekbones. But do not forget to blur very well because otherwise, you can add years.
5: Nude Makeup
Natural makeup can help us create a good face effect that will take away years of age. We always recommend that you use a fluid base with medium coverage that unifies the tone and, above all, does not.
Advice! To give a touch of color, use blush and lipstick with a very subtle pink tone.